One of the current ensembles I play in is a rock'n'roll / boogie-woogie band.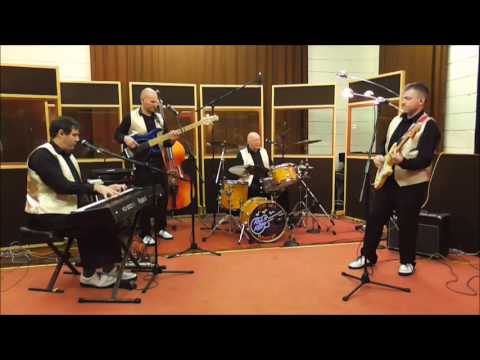 We play weddings / hotels / theatres and so on. But we don't play very often as we tend to avoid pubs - which rules out a lot of gigs. Anyway, I got to thinking that maybe a saxophone solo or two would fit in well. Having a pianist covering chords I could easily put the guitar down for 12 bars here and there.
Lo and behold I have a tenor sax in my cupboard that hasn't seen the light of day for about 10 years.
I've tried (usually at about 10 year intervals) to learn to play the thing and so I don't expect much. I'm not really worried about improvising (I've long given up improvising on the guitar - and I figure if I'm unable to improvise on an instrument that I can play then there's no chance on one I can't!) so it will be all about learning the scales, major and minor, and pentatonics and some riffs and solos. However, first up is getting the lip muscles back in order and sorting my breathing and getting a good tone.
So that's the new plan
It's tricky because the sax is blinking loud and thus finding the right moment when no-one else is about (watching TV / sleeping) and I'm not working is hard. But hopefully I'll find some time most days.
It's also tricky because the first scale I have decided to learn is the one I'll need if the band is playing in E. And on a Bb tenor sax that means I'll be playing in F# / Gb. So I'm starting with the scale with the most sharps or flats, and the one that can be written out two ways. Curses!